Vision & Strategy
Our strategy
For over 60 years, we have been helping to make everyday life at home a little easier and more convenient by way of our products. That is our mission. Through it all, our focus is always on the needs of consumers.
"
We make your everyday life at home more easy and convenient.
"
At Leifheit, multiple factors form the foundation for the further implementation of our business strategy: We have products that offer a high degree of consumer benefit and excellent quality, as reflected in excellent reviews. Many of our products regularly win top scores in tests by respected institutes. In 2019, Leifheit Group products received more than 20 awards. At the same time, we are well positioned in many European markets thanks to our two high-profile brands, Leifheit and Soehnle. Another important factor for Leifheit is its employees.
Their specific expertise and dedication help the company to achieve its goals and targets.
We aim to do an even more systematic and consistent job of building on our existing strengths – excellent products, strong brands and outstanding employees – to ensure sustained profitable growth going forward while also creating added value for consumers. For us, this means: Scaling up Success.
Scaling up Success
Through our Scaling up Success strategy, we are addressing four strategic areas of action: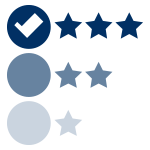 Exciting consumers
Consumers are at the centre of all our activities. We offer them products of convincing, durable quality that make life at home easier and more convenient, along with best-in-class service and attractive value for money. To significantly strengthen awareness of our brands and products among consumers, we are making targeted investments in tested and scalable consumer advertising.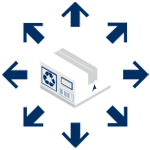 Expanding distribution
Our distribution activities focus on leveraging distribution potential within sales structures and attracting additional bricks-and-mortar and online retail partners, both nationally and internationally. Our investments in consumer advertising and our strengthened brands will help us in this process. In addition, we are helping to increase sales for our retail partners through joint marketing activities and POS campaigns.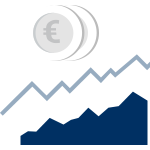 Increasing profitability
We are focusing all of our activities on sustainable and profitable growth and are structuring our organisation accordingly. At the same time, we are reducing complexity and optimising our cost structures throughout the value chain. In the process, we are sharpening our focus on our higher-margin, Europe-made core products. Through a focused approach to innovation, we are also gearing our research and development processes towards this goal.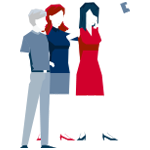 Shaping culture
Our employees are the basis for our success. They play a key role in the success of the company through their specific expertise and dedication. For this reason, we plan to continue boosting our attractiveness as an employer. We are investing in our employees' personal and professional growth and are providing opportunities for training and education. At the same time, we aim to create a fun, friendly, fast and fearless corporate culture in which we pursue our goals with joy, speed and boldness and act accordingly.